RESET Air
UFC GYM, the RESET Standard and the quest for high performance gyms
UFC GYM is the world's first gym to achieve quadruple accreditation from the RESET Standard.
---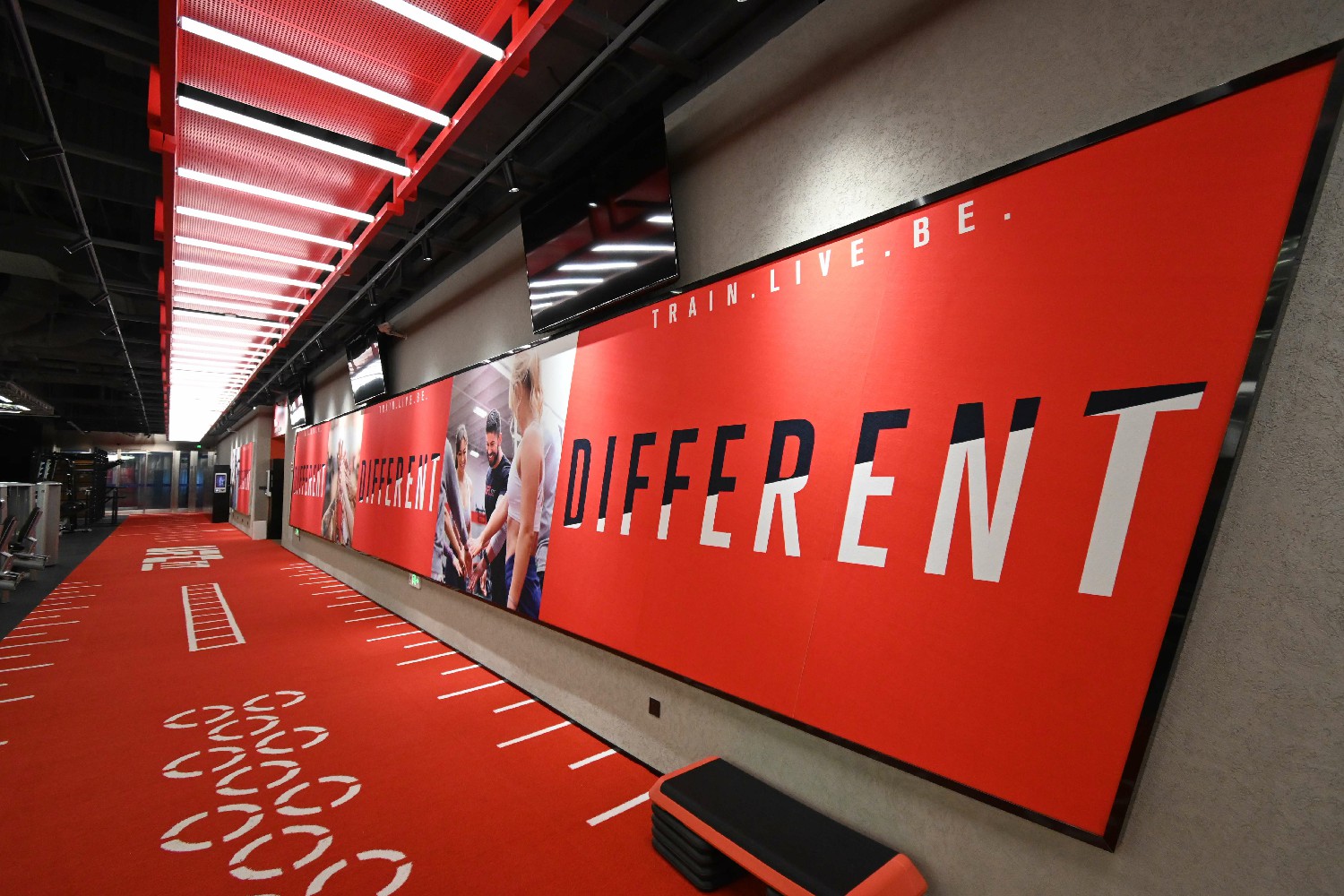 UFC GYM has launched a flagship location in Shanghai Lujiazui that may be one of the highest ranking performance gyms in the world in terms of health and sustainability.
Amongst high performance athletes, UFC (Ultimate Fighting Championship) is reknown for its expertise and leadership in sports science, strength conditioning, nutrition and physical therapy. For the upcoming Olympics in China, the UFC was hired to serve as the High Performance Advisor to the Chinese Olympic Committee (COC), while the UFC Performance Institute was designated as the COC's Official Training Facility.
" Our mission is to bring high performance standards from the UFC to the consumer fitness market. As part of this mission, UFC GYM has implemented a comprehensive indoor environment quality (IEQ) management system for air quality, water quality, healthy materials, energy consumption and carbon emissions. Everything is measured and reported in real-time, like the pulse of an athlete."
—— Eugene Wang, Director of UFC GYM China
As a result, UFC GYM is the world's first gym to achieve quadruple accreditation from the RESET Standard, a high-performance building standard based on a system of continuous measurement. UFC GYM undertook four performance modules in this project - Air, Water, Energy and Materials.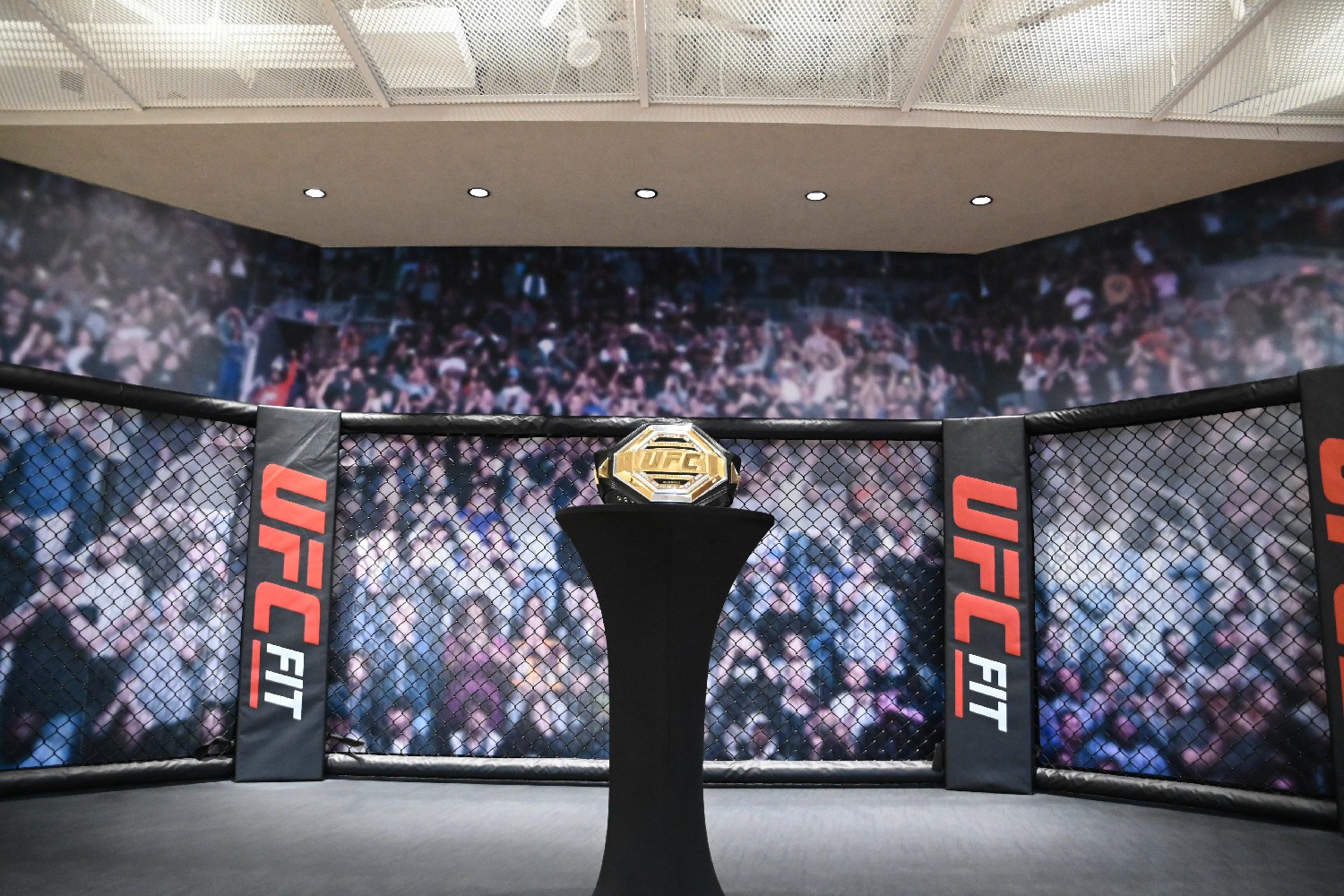 Air
Although several gyms have attempted RESET Air, UFC GYM is the first in the world to achieve positive results.
"RESET Air is a very difficult standard to achieve for a gym. As an avid Brazilian jujitsu practitioner and an air quality specialist, I've tested gyms for over a decade. The results have ranged between poor and hazardous. Meeting the RESET Air standard is an incredible accomplishment for UFC GYM."
—— Louie Cheng, air quality expert, Founder of indoor air quality engineering firm, PureLiving
Maintaining good air quality in a gym is extremely challenging. When people train they breathe up to 4 times more air than when at rest, creating a polluted microenvironment in which oxygen is quickly depleted and additional ventilation is critical. Additionally, rapid inhalation and deep exhalation of air can produce 4-6 times more aerosol droplets than when a person is at rest. Removing aerosol droplets quickly is vital in a post-Covid world, particularly in gyms. Running, cycling and rowing machines produce solid particles that are also airborne; accumulating in the air and entering the lungs precisely when breathing rates are highest. Synthetic mats that pad the floors and walls of gyms are notorious for chemical off-gassing. In response, UFC GYM deployed supplementary ventilation and commercial filtration systems, real-time air quality monitoring, and an automation system to operate everything on-demand.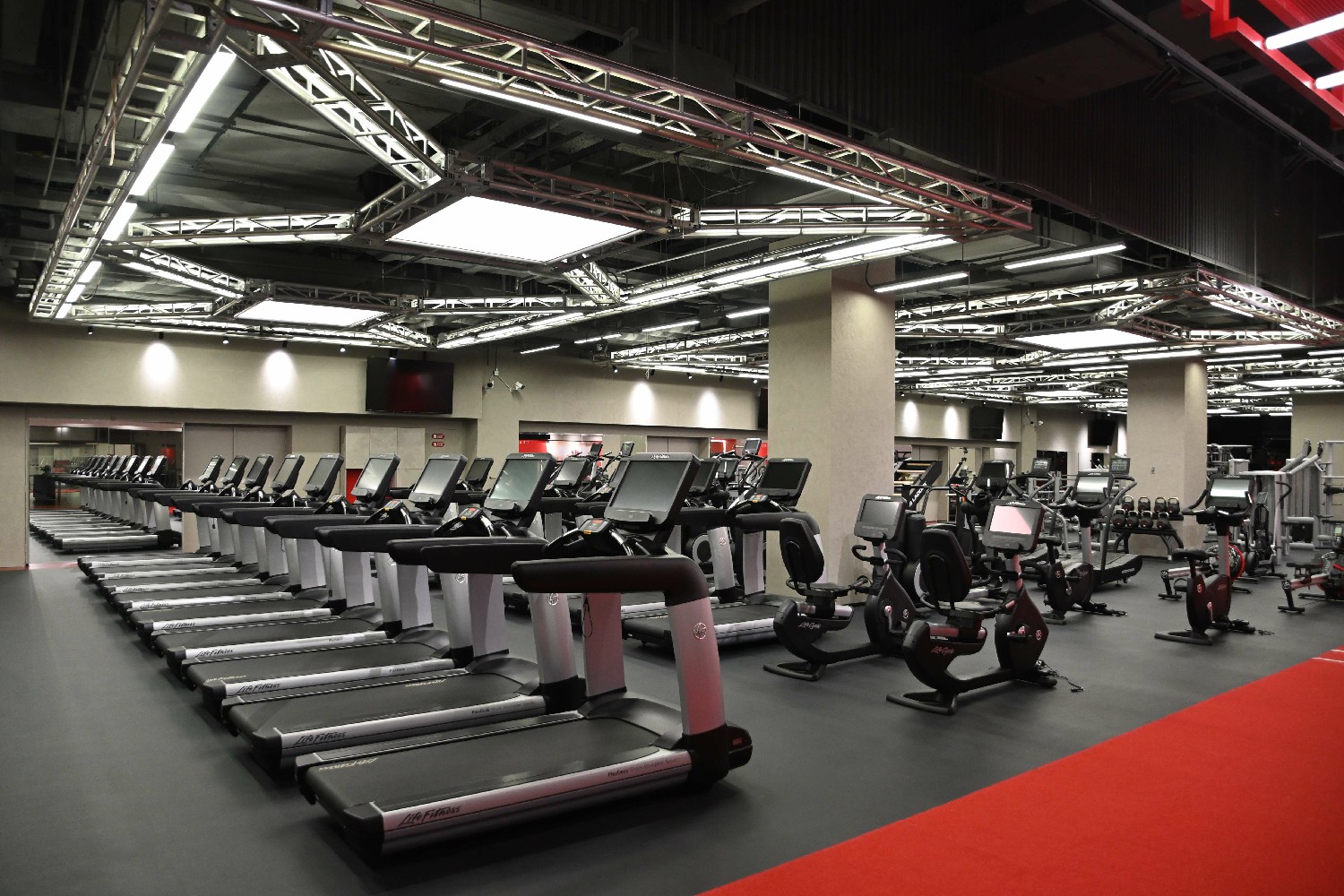 Water
UFC GYM is the world's first gym to pilot the RESET Water Standard.
"This project sets a new benchmark for projects worldwide. RESET pioneered a standardized approach to continuous air quality monitoring almost a decade ago and we're honored to be part of pioneering this approach for water quality."
—— David Wang, Founder and CEO of Greenwave
Skin is our largest organ. It is also porous and absorptive, especially after a workout or in a hot shower. Chemicals in water are readily absorbed via open pores. With this in mind, all water within the gym is filtered for purity, monitored in real-time via sensors and manually tested on a monthly basis.
Energy & Carbon
UFC GYM tracks all energy consumption in real-time, sub-metering all major areas of energy use according to the RESET Energy Standard.
"Traditional monthly energy bills don't provide the full picture," Real-time monitoring enables you to see when, where and how the energy is used, giving you the information you need to make operational decisions that directly affect a company's bottom-line. In this case, our target is to help UFC GYM achieve the optimum thermal comfort levels possible, at the lowest energy cost. This is not only important for financial reasons, but also to show UFC GYM's clients and employees that they care about them and the environment."
—— Mark Bawtree, Business Development Director of BEE
Materials
UFC GYM is the world's first gym to pursue the RESET Materials Standard, documenting and scoring each material.
"The RESET Materials Standard helped us deliver a healthier project by setting a performance driven goal for the entire UFC GYM project team to align on. Without health and sustainability performance targets, materials get replaced with lower cost options that cause projects to fail."
—— Ling Ding of Xu Studio
UFC GYM prioritized the selection of materials with certified low-to-no chemical emissions. The choice of materials can make or break projects, especially when it comes to gyms. The high volume of synthetic foams for mats and flooring, composite board material, laminates, glues, silicon sealants and specialty paints can lead to a high concentration of unhealthy airborne chemicals that off-gas for years.
RESET Materials - Product Highlights
Zenfeel
Eco Fiber Acoustic Panel
Made from coconut husk and natural latex, these sound absorbing panels were installed behind printed polyester acoustic wall panels and can be cleanly disassembled for reuse or biodegradation.


Zenfeel
Polyester Acoustic Panel
These printable acoustic panels were installed on the walls of the gym, displaying large scale UFC Gym graphics. They are 100% recyclable and can be cleanly disassembled for reuse or recycling.
The panels can now also be specified to contain 75% recycled content.


Gerflor
Taraflex Evolution Flooring
This flooring was selected for its ability to meet UFC Gyms performance requirements, inclusive of shock absorption, slip resistance, abrasion resistance and low chemical emissions.


Added Performance Target: Acoustics
UFC GYM is bringing gyms to a whole new level by introducing acoustic comfort to physical training.
"Gyms are filled with the sound of clanging weight machines, treadmills, bikes, rapid breathing, shouts and dozens of other sounds that are disruptive, affecting focus, fatigue and overall performance. Our work typically focuses on high performance spaces for music and work, like concert halls and Grade-A offices. Yet, it is equally important for gyms"
—— Jean-Philippe Delhom, Delhom Acoustique
Total Performance
The culture of the Ultimate Fighting Championship is one of service, innovation and high performance.
By pursuing and RESET accreditation, UFC GYM shows how deeply rooted that culture is: achieving several individual global firsts as well as a combined global first.
"We show who we are by what we do, not by what we say. At our facility, our goal was to achieve the world's highest performance standard, even if it had never been done before. Our motto is Train Different – and by creating a scientifically healthy environment, we are creating the conditions that enable our members to achieve their own training goal with optimal results."
—— Eugene Wang, Director of UFC GYM China